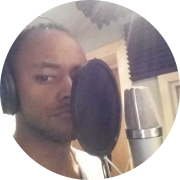 Nikko
DJ and Mixing/Drums/Percussion
The first lesson is always a trial lesson.
If for any reason you are not happy we will fully refund any pending charges or help you find a new teacher. Your choice!
Subjects Taught
DJ and Mixing
Drums
Percussion
Ages Taught
Children
Teens
Adults
Seniors
Teaching Statement
I believe there are fundamental beats and techniques that any good musician should know before continuing forward. Once these become second nature every lesson afterwards will be easier to adapt. I have seen very young to adult age students go from thinking they have "no coordination" to realizing that no matter who you are your body learns through repetition.
Education
High school
Private lessons.
Biography
My name is Nikko and I am a professional drummer and electronic music engineer. I have been playing drums for 10 years and have had plenty of experience playing live and in many different styles. I compose, track and perform music through production software and also have experience mixing on a DJ set. I love to teach and enjoy seeing others nurture that same passion I have for music.