Our Mission
At Top Music Teachers we believe that everyone should have access to music lessons. That's why we created this simple online platform to connect students with the finest local music educators.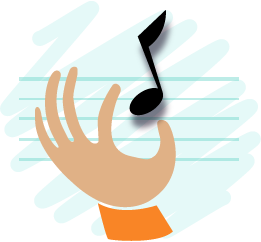 Whether you're a child or an octogenarian, a complete beginner or a budding professional, there's a Top Music Teacher to help you meet your musical goals!
Meet Our Director
Alejandro Ochoa went haphazardly about his early musical education, dabbling in several instruments and styles and never taking anything too seriously. This all changed at the age of 17, when an inspiring new teacher made him realize he wanted to become a classical pianist and dedicate his life to music. After practicing industriously for just six months he passed the difficult university entrance audition.This unorthodox start convinced him that with hard work and excellent teaching anyone could be transformed by music.

His passion for the piano having been ignited, Alejandro graduated Magnum cum laude, and then moved to Montreal to complete first a Master's and then a Doctor of Music degree in performance at McGill University.

With more than a decade of teaching experience under his belt, Alejandro has shared his knowledge and love of music with students of all ages, ranging from beginners to prizewinning young professionals. His mission is to prove that with the right teacher anyone can improve their skills and find lifelong joy in music.