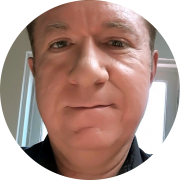 The first lesson is always a trial lesson.
If for any reason you are not happy we will fully refund any pending charges or help you find a new teacher. Your choice!
Ages Taught
Children
Teens
Adults
Seniors
Levels Taught
Beginner
Intermediate
Advanced
Teaching Statement
I believe in an individual approach with each student.
Education
High school: Sir Wilfrid Laurier High School London, Ontario
Graduated: Spring of 1977
Private Instructor: Mary Evens (then principal cellist of Orchestra London, Canada)
Undergraduate: University of Western Ontario, London, Ontario
Fall 1977 - Spring 1982
Degree: B.Mus. (Honours) in Violoncello Performance
Private Instructors: Hirochika Chimoto, Tsuyoshi Tsutsumi, and Gisela Depkat
Institution: The Banff Centre Banff, Alberta
Summer 1984: (Chamber Music)
Instructors: Raphael Hillyer, Isobel Moore, Thomas Rolston
Winter 1984-1985: (Member of Nemessanyi Piano Quartet)
Instructors: Janos Starker, Florence Hooten, Zara Nelsova, Dennis Brott, Orford String Quartet, Simon Streatfield, Menachim Pressler, Gyorgy Sebok.
Graduate: University of Victoria Victoria, British Columbia Winter 1985 - August 1988
M.Mus. degree in Violoncello Performance
Private Instructor: Hanna Dedecius
Biography
Cellist Peter attended the University of Western Ontario where he received his Bachelor of Music degree with Tsuyoshi Tsutsumi. While attending the Banff Centre he worked with many distinguished artists including Janos Starker, Zara Nelsova, the Orford String Quartet,and Gyorgy Sebok. He later received his Master of Music degree from the University of Victoria where he studied with Hanna Dedecius and James Hunter. While attending the University of Victoria, he won the annual concerto competition, performing Haydn's Cello Concerto in C.
He has played with the orchestras of London, Ontario, Windsor, Victoria, Kelowna and Prince George and was a teaching assistant to both Tsuyoshi Tsutsumi and James Hunter. He is currently working in Vancouver as a freelance cellist, teacher and arranger, and plays with the Vancouver Opera Orchestra.