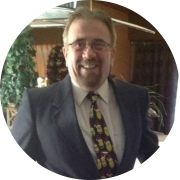 Pete
Contemporary Classical/Ear training/Early Childhood Music/Music for Young Children/Violin
The first lesson is always a trial lesson.
If for any reason you are not happy we will fully refund any pending charges or help you find a new teacher. Your choice!
Subjects Taught
Contemporary Classical
Ear training
Early Childhood Music
Music for Young Children
Violin
Ages Taught
Children
Teens
Adults
Seniors
Teaching Statement
In the past, Pete taught violin/fiddle in his own home to students ranging in age 5 years to 85 years. He was well liked and found that most of his students practiced daily, and as he puts it, "If you don't want to practice, then you don't want to play"...
His goal is to reach out to everyone who wants to learn the finer art of violin and fiddle playing, where like himself, music is everything and certainly," music makes the world go round!"...
Education
46 years of playing professionally in Orchestras, For Theatre, and on stage as a tribute act performer.
Biography
Pete has played from the age of 5 years old. He held first-class honours in Kiwanis Music Festivals early on and later went on to become the youngest member of The Peterborough Symphony Orchestra. He joined the Canadian forces in the mid 70's and played with The Canadian forces Central Band in Ottawa, Ontario. He performed at Government House for 4 Governors' General, HRH Queen Elizabeth II, Pope John Paul, American Presidents and other dignitaries throughout his musical career in the Forces. He later went on to learn the art of traditional Cape Breton fiddling, bluegrass and finally formed a country rock band called THE ROAD DOGS where he plays the music of Charlie Daniels and other great country artists.
Studio Policies
Come prepared and on time for each lesson. But, come and have fun also.
Temper tantrums will not be tolerated and the student will be asked to leave the session.
Students will provide their own music and music dictation/notation books and bring them to all lessons.
The music teacher will supply all the other necessary items as required.
When you arrive early at your lesson, be respectful and quiet as another student is in the music room and distractions can mean missing something important.
Missed lessons without at least 48 hours notice will be charged for the missed lesson.