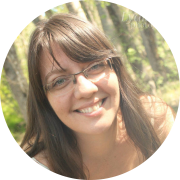 Dawn
Accompaniment/Music for Young Children/Piano/Theory/Voice
The first lesson is always a trial lesson.
If for any reason you are not happy we will fully refund any pending charges or help you find a new teacher. Your choice!
Subjects Taught
Accompaniment
Music for Young Children
Piano
Theory
Voice
Ages Taught
Children
Teens
Adults
Seniors
Teaching Statement
I believe that everyone should sing, even if not everyone should "perform." Making music is part of being human and through music we express our emotions and individuality. I have been "teaching" most of my life in one form or another, but teaching music is my passion. I love to help people overcome their own obstacles and inhibitions. My only criteria are a willingness to make mistakes and a desire to learn.
Education
Diploma in Jazz Studies - Capilano University (North Vancouver)
Currently in 4th year studies in Jazz Vocals for Bachelor of Music
Biography
I come from a long line of musicians, and grew up with family jam sessions in the living rooms of grandparents on both sides of my family. My mother ran a coffee house in the basement of a church in the early 1980's, which was the home and launching of many local talents. Sometimes I would be allowed to stay up late enough attend and was excited about opportunities to get on the little basement stage, accompanied by my mother's guitar.
I sang all through school, in choirs, quartets, award-winning duets, and solos. I gleaned all the musical knowledge I could from teachers along the way. Being in a church school, music was a huge part of my education, as I was given many opportunities to sing solos or help with the music leadership in the chapel sessions that took place.
Even during my early mothering years, I helped the church school students prepare for competitions. In 2000, being a member of the chorus of Brigadoon with Excalibur Theatre Arts Co., a love for showtunes and jazz began to develop within this singer. I continued take part in musical theatre and also began performing jazz in restaurants and cafes.
In 2002, I began teaching individual singing lessons at B&B Music Studio. For five years, I developed my teaching style and system of training that kept my students coming back for the next opportunity.
In March 2006, I released her first CD, Tinge of Tangerine, a collection of original jazz-pop songs with me on piano and vocals, and the addition of many talented jazz musicians.
In September of 2007, with teenaged children and a great home environment for making music happen, I decided it was time to make the switch to teaching at home.
One thing that this teacher finds important is to never stop learning, so I continued to develop my skills by taking piano lessons and exams while running the studio. Although classical singing is not something I teach, I have studied Grade 7 vocal materials in the classical genre.
In May of 2012, I closed my studio and moved to enrol in a university jazz studies program with a concentration on Vocal Performance. Although very busy with full time studies, I am open to coaching a few earnest students. I recently moved to a home where I have a studio space. I am in my last year of university now and will launch into full time teaching when I am finished.