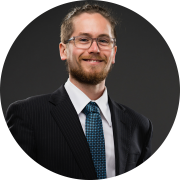 Tommy
Chamber Music/Clarinet/Flute/Improvisation/Saxophone
The first lesson is always a trial lesson.
If for any reason you are not happy we will fully refund any pending charges or help you find a new teacher. Your choice!
Subjects Taught
Chamber Music
Clarinet
Flute
Improvisation
Saxophone
Lesson Locations
Teacher's Studio
Student's Home
Ages Taught
Children
Teens
Adults
Seniors
Levels Taught
Beginner
Intermediate
Advanced
Teaching Statement
The most important part of music lessons is helping the student to experience and explore the world of sound on their chosen instrument. With guidance, a student can successfully perform music in their own personal way, and Tommy works to find each individual students musical interpretation and direction. Tommy enjoys incorporating extra musical examples and instructions to his students incorporating film, visual arts and sports analogies into his teaching. When working on technique, he utilizes applicable and functional studies and exercises, often derived from the solo pieces that the student wishes to work on, in order to best create a usable technique for the student. Having taught many different age groups and levels he is patient and works with each student towards their goals. Working as a lifeguard and swimming instructor has also been valuable since it gives a different perspective on the body and alternative ways of explaining musical posture, technique, exercises and movement to the student.
One of Tommy's first saxophone students took lessons because he switched from percussion to saxophone in school band. Shortly after starting lessons this student also took up the bassoon as well as the piano and he is currently pursuing a Music Education degree to become a band director.
Education
M.Mus. (Interprétation) - Universitè de Montréal, 2015
Cycle d'orientation professionnelle (COP) - Conservatoire à rayonnement régional de Boulogne-Billancourt, Paris - 2013
Diplôme d'études musicales (DEM) - Conservatoire à rayonnement régional de Boulogne-Billancourt, Paris, 2012
B.Mus. (Performance) with Great Distinction - University of Saskatchewan
Biography
Tommy has taught private music lessons for 10 years in Saskatoon, Paris and Montreal. He studied B.Mus. (minor in jazz) in Saskatoon, DEM and COP diplomas in Paris and M.Mus. in Montreal. In Saskatoon he focused mainly on the French/North American classical repertoire. After moving to France he began to explore contemporary music and techniques and founded two active chamber ensembles during his time there. In Montreal Tommy focused on electronic, video and improvisation during his Masters. Also having studied jazz, Tommy has performed in big bands, funk bands, rock bands and combos over the years.
For 6 summers he has been the saxophone, flute and clarinet instructor at the Penhold Air Cadet Summer Training Centre, where he gave 30 minute daily lessons to students during a 6 week program. He also taught chamber music, sectionals, theory lessons and juried weekly level testing for the students. In 2014, Tommy was Course Officer at Penhold and he conducted the Hornell band on parades and in concert. In France he substitute taught for the saxophone students aged 8-15 at the Conservatory as well as teaching the 5-6 year old's their first preparatory lessons on saxophone. Working with adolescents Tommy has also given English conversation lessons during his time in France and was a hockey referee for 3 years. For 5 years he taught lifesaving and lifeguarding in the Sask Rescue Lifesaving and Lifeguard Club for children and adolescents between the ages of 8 and 16.
Tommy likes to work on many different styles of music with his students from pop, jazz, classical, electronic, improvisation, band music or folk music. In a positive and friendly environment, he provides his students with the tools and techniques they need to succeed on their instrument, as well as working on pieces or music of the students choice. Tommy is an active chamber musician and collaborates with composers, dancers and choreographers for concerts and multidisciplinary productions. He brings this passion for exploring and sharing music to his studio and his students.