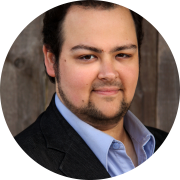 Sunny
Piano/Voice/Voice (Classical)/Voice (Jazz)/Voice (Opera)
The first lesson is always a trial lesson.
If for any reason you are not happy we will fully refund any pending charges or help you find a new teacher. Your choice!
Subjects Taught
Piano
Voice
Voice (Classical)
Voice (Jazz)
Voice (Opera)
Ages Taught
Children
Teens
Adults
Seniors
Levels Taught
Beginner
Intermediate
Advanced
Education
- Completed 4 years, but did not graduate* from the University of British Columbia, in BMus. Program major in Opera
- 2 years Voice training in the Diploma Program at Camosun College
- 2 years Jazz Piano training in the Diploma Program at Camosun College
*because career started as a performer
Biography
Sunny was eight years old when his parents enrolled him in piano lessons, telling him he couldn't quit until they said he could. Two years into forcing him to take lessons, he saw a performance by jazz pianist Michael Kaeshammer that changed his life forever. Sunny became immersed in jazz piano and took up learning trumpet in school. By the time he graduated, he dropped his plan to attend med school and applied for a major in music. Wanting to play piano and sing like Frank Sinatra, he started taking voice lessons with a teacher who convinced him classical technique was the best for a long career, and gave him a taste of the world of Opera. Opera worked its magic, and immediately Sunny was captivated by the power of the thrilling and passionate music combined with theatre. Convinced that it is the ultimate art form, he decided on a career in Opera, which has since taken him to stages around the world including Vancouver, Seattle, Montreal, Spain and the Czech Republic.
Now 28 years old, Sunny has sung the roles of Max in Der Freischütz and the Prince in Rusalka, both in concert with Burnaby Lyric Opera. He also performed roles such as Eisenstein in Die Fledermaus, Fenton in Falstaff, Ambroise Lépine and Father André in the Vancouver premiere of the Canadian opera Louis Riel, Don Ottavio in Don Giovanni and Rodolfo in La Bohème, both roles which he performed in the Czech Republic, and reprised in Vancouver. 
 
Sunny has been featured as a soloist several times with the Vancouver and the Victoria Symphonies, the North Czech Civic Opera Orchestra, the Fraser Valley Philharmonic Orchestra, Sooke Philharmonic Orchestra, and the Okanagan Symphony Orchestra. Sunny was a district winner in Seattle in the 2012 Metropolitan Opera National Council Auditions, as well as a winner at the district level again in 2013. 
Sunny made his concert debut with the Victoria Symphony in a concert titled The Romantic Tenor in March 2012, and in A Night at the Opera in January 2014. Sunny debuted in a full production of Die Lustige Witwe with UBC Opera in June 2012, and was thrilled to make another role debut in July of 2012 singing Don José in Bizet's Carmen with Julie Nesrallah singing the title role in the FestivalOpéra de Saint-Eustache, Montreal, and returning to Vancouver to sing Don José again in Highlights from Carmen at Bard on the Beach. Sunny made his Palm Court Light Orchestra debut in November 2012 and sang a concert with Soprano Shadan Saul, in February 2013. 
Sunny returned from Madrid, Spain in October 2013 after spending two months working with coaches from the Teatro Real, and participating in the Montserrat Caballé competition and masterclasses. Sunny also had the opportunity to study with the legendary Virgina Zeani in Palm Beach, Florida prior to going to Spain. Upon returning to Canada, Sunny made his debut with City Opera Vancouver, singing in a Verdi Gala, followed in November with an all-Puccini concert at the Minoru Chapel in Richmond, BC. Sunny made his debut with Vancouver Concert Opera Cooperative in January, and a concert debut with Vancouver Island Opera in April 2014, and reprised the role of the Prince in Rusalka with Burnaby Lyric Opera in June. He reprised the roles of Don José and Rodolfo in July with Cantanti d'Oro in Vancouver, singing in highlights from La Bohème and Carmen.
Sunny made an important debut with Vancouver Opera in October 2014, in the world premiere of a new Canadian Opera, Stickboy, by Librettist Shane Koyczan and Composer Neil Weisensel, which he will be reprising in 2016.
Studio Policies
As I am still an active performer, there may be times when I have a conflict with a scheduled lesson time, however, I WILL make up the lesson at the earliest time that I can. I will make time for you!