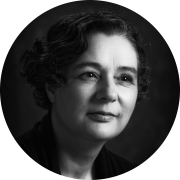 Josée
Contemporary Classical/Ear training/Piano (Classical)/Suzuki Method/Theory (Rudiments)
The first lesson is always a trial lesson.
If for any reason you are not happy we will fully refund any pending charges or help you find a new teacher. Your choice!
Subjects Taught
Contemporary Classical
Ear training
Piano (Classical)
Suzuki Method
Theory (Rudiments)
Ages Taught
Children
Teens
Adults
Seniors
Levels Taught
Beginner
Intermediate
Advanced
Teaching Statement
My main goal as a teacher is to give the students the skills that will enable them to enjoy playing music all their life, as a way to relax and to enrich their life. I teach all ages and all levels but my favorite age group are the 4 and 5-year-olds children. Through hands-on games, movements, piano exercises, the child develops the small motor skills needed to play and a positive attitude toward practicing and learning to play.
Education
1979-Conservatoire de musique de Hull College Diploma in professional music (piano & advance theory)
1983-Universite de Montreal B. Mus. en histoire et langue mus. (musicology & ethnomusicology)
1993-University of Manitoba Bacc. of Education (music and French- High School level)
Suzuki piano training up to book 4. Orff Level II. Member of the Manitoba Registered Music Teachers Association since 1998.
Biography
Josée has studied piano since the age of 7, through the Ecole de musique Vincent d'Indy, in Montréal (Québec). She finished her third cycle (troisième cycle) advance theory course at the Conservatoire de musique de Hull (Québec). Then she graduated from the université de Montréal with a B. Mus. in musicology and ethnomusicology (histoire et langue musicale). She afterward received 2 more college diplomas : Performing Arts Management Diploma (Thunder Bay, Ontario) and Certificat de traduction (université de Saint-Boniface (Manitoba). She finally obtained a B. Ed. Degree (music and French) from the University of Manitoba and has taught music with the Division scolaire franco-manitobaine in an elementary school for one year. During that year of exploration, she realized that private piano & theory teaching was really what she loves to do most. She is a trained Suzuki piano teacher : up to book 4 included. She has her Level II Orff training as well. She was on the Board of Directors of the Manitoba Registered Music Teachers' Association-Winnipeg Branch for 7 years. All through that time until now, she has been teaching piano and musical theory for over 30 years and has been an accompanist to many students from time to time. In parallel with her piano teaching career, she also lead another career as a classically trained versatile singer and as a stage actress as well.
Josée has studied voice in masterclasses with Nancy Argenta, Daniel Taylor, Ingrid Attrot, Benjamin Butterfield, Julianne Baird, and Anne Azéma. She was coached by Robert Holliston, Laurence Cummings, Sarah Cunningham, Christa Patton, Susan Hellauer, Geoffrey Williams, and Margriet Tindemans. She continues to study with Phyllis Thompson in Winnipeg.
Josee is a lyrical soprano with a wide vocal range, pure sound, good tone, and full resonance. She specializes in early music and contemporary 20th-21st century chamber music. One of her recorded medieval monodies was nominated for a 2013 Independant Music Awards (IMAs) in the vocal a cappella category. Franco-Manitoban composer, Guy Michaud, composed for her a cycle of 3 art songs which will be recorded in the future. She was chosen to represent the classical genre at the launch concerts of the Manitoba Museum's Manitoba Music Experience exhibition in 2009. As a member of her trio, Damsel & Swains, she has performed at various venues throughout Winnipeg and at the 2012 Cooks Creek Medieval Festival (Manitoba). Damsel & Swains has produced and performed an original premiered play in the 2013 edition of the Winnipeg Fringe Theatre Festival. This marked her debut as a professional stage actress. This production is going on tour in the Fall of 2014 as part of the Home Route Classical concert series throughout Manitoba and Saskatchewan. She was a member of Canzona, Winnipeg's professional Baroque Chamber Choir.
Her efforts have received recognition from her peers through the Manitoba Arts Council (2011), the Canada Arts Council (2011), and Manitoba Film & Music (2009).
To pass the time, she loves to dance and make merry renaissance style.
Studio Policies
I follow the public school system schedule of holidays. There is 4 recitals per year where the students share his progress with other students and their families. Exams and music competitions preparation is available but not obligatory.