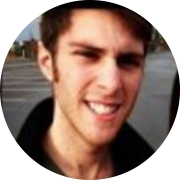 Joshua
Cello/Piano/Piano (Classical)/Theory/Theory (Music History)
The first lesson is always a trial lesson.
If for any reason you are not happy we will fully refund any pending charges or help you find a new teacher. Your choice!
Subjects Taught
Cello
Piano
Piano (Classical)
Theory
Theory (Music History)
Lesson Locations
Teacher's Studio
Student's Home
Teaching Statement
Having studied under a few different teaching styles I have learned that teaching varies from student to student. I like to put an emphasis on theory and improv, while sticking with the pathway of RCM. I also strongly believe in building technique through studies and various technique books as it is the key to being able to play in a controlled way.
Education
Biography
I began my RCM piano studies at the age of 9. I have been learning since. I studied both piano and cello with Therese Motard of Cornwall. I completed my BMus at Carleton under the tutelage of maestro Mauro Bertoli, and I continue to study with him now. I have been teaching for 4 years now and I teach from ages 5-60.