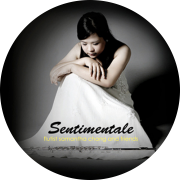 Samantha
Flute/Theory (Music History)/Theory (Rudiments)
The first lesson is always a trial lesson.
If for any reason you are not happy we will fully refund any pending charges or help you find a new teacher. Your choice!
Subjects Taught
Flute
Theory (Music History)
Theory (Rudiments)
Levels Taught
Beginner
Intermediate
Advanced
Teaching Statement
The teacher will:
- encourage your child to learn how to make music
- appreciate the work that your child does in the lesson and at home
- work with your child to develop lifelong learning and appreciation of music
- care for your child's safety and happiness
- let you know how your child is getting on
- contact you if there are problems affecting your child's music making
Education
FTCL, Trinity College London, UK
FLCM, London College of Music, UK
LRAM, Royal Academy of Music, UK
PGDip, Royal Academy of Music, UK
ARCT (Teaching), Royal Conservatory of Music, Canada
ARCT (Performance), Royal Conservatory of Music, Canada
Biography
Hailed by The WholeNote Magazine for her "lyricism, resourcefulness, and strong personal commitment to the flute", Canadian flutist Samantha is a musical tour de force and rising young artist. Her mandate to perform, teach, and create opportunities for aspiring flutists is nothing short of astonishing.
Samantha released her debut album, "Flute Sketches" in March 2009, and subsequently toured Canada, the UK, China, and Taiwan, wrapping up with a concert in Weill Recital Hall in Carnegie Hall, New York. In April 2011, Samantha drew a full house to Koerner Hall, celebrating the release of her second album "Sentimentale."
Along with her performance schedule, Samantha is committed to several arts organizations devoted to furthering young talent and fundraisers for charities in the community. In 2009, she created Samantha C Productions Inc., a company dedicated to promoting music development and education in Canada. Samantha frequently visits schools as workshop instructor for young flute students, and as the executive director of the Canadian Flute Association, she coordinated the first Canadian Flute Convention, with the second convention taking place at the University of St. Michael's College in the University of Toronto in 2015.
Devoted to the repertoire, Samantha founded Yikewen International, a publishing company focusing on rare flute sheet music. Samantha is also conductor of the Ontario Cross-Cultural Music Society Youth Symphony Orchestra (OCMS-YSO) and the Chinese Artists Society of Toronto Youth Orchestra (CASTYO) Flute Choir, assistant conductor of CASTYO, competition manager of the Toronto International Piano Competition and CCC Toronto Piano Competition, and regional representative for Di Zhao Flutes.
Samantha is a Fellow of the Trinity College London and Fellow of the London College of Music. She received her Postgraduate Diploma and Licentiate at the Royal Academy of Music in London (England) and Associate performance and teaching diplomas from the Royal Conservatory of Toronto (Canada). She is currently a research assistant and MA student at the University of Toronto, with interests in Medieval, Renaissance, and Baroque art history. In her spare time, Samantha enjoys reading, following the World Cup, and speaks English, French, Mandarin, understands Taiwanese, and "mumbles through Latin, Italian, German, Cantonese, and Japanese."
Samantha performs on a Muramatsu Platinum Clad Flute, DN Model Flute, and Alto Flute.
Studio Policies
If the teacher misses a lesson, she will inform the parents at least 48 hours in advance, and that lesson will be made up later in the term. Similarly, the teacher must be informed of any student absences at least 48 hours in advance, at which time, the teacher will try to re-schedule the lesson. If no advance notice were given, the parents are expected to pay for the missed lesson. (Exceptions for prolonged illnesses or emergencies.)