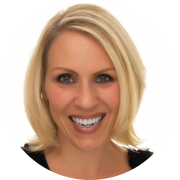 Lee Anne
Musical Theatre/Piano/Theory/Vocal coaching/Voice
The first lesson is always a trial lesson.
If for any reason you are not happy we will fully refund any pending charges or help you find a new teacher. Your choice!
Subjects Taught
Musical Theatre
Piano
Theory
Vocal coaching
Voice
Ages Taught
Children
Teens
Adults
Seniors
Teaching Statement
Lee Anne, Durham Region's premiere contemporary music teacher, offers private voice and/or piano lessons, audition prep packages & stage presence workshops to students of all ages in person and by Skype! Sing/play the music YOU love! Do it well. Period.
Lee Anne offers:
* Police background check
* Custom lessons!!! Study what YOU love...Contemporary, pop, rock, show tunes, RCM classical....
* Music theory, sight reading & ear training
* RCM exam & festival prep
* Audition prep including monologue
* School entrance packages
* Vocal health addressed through diet and lifestyle coaching
* Music appreciation course
* Music curriculum support/tutoring
* Live shows!
* 30, 45, 60 and 90 minute lesson slots
* Competitive rates
* Lesson fees eligible & receipted for Government arts tax credit
**TESTIMONIALS**
"Her passion for music is infectious! I started with Lee Anne after many years away from regular practice. From that moment I became motivated and excited to make time for voice lessons again. Over just the past six weeks, Lee Anne has inspired me to take on more than I thought possible of myself; totally transforming my previous vocal style and singing songs I never would have considered before. I am amazed at how quickly I have improved and excited about the possibilities ahead."
- Rhonda L., Adult Voice Student
"We consider ourselves quite fortunate to have Lee Anne share her vast knowledge of music and theatre with our daughter. The preparation and care in each lesson is instrumental in our child gaining confidence and focusing on her range of talents."
- John Z., Parent of Teen Voice Student
"My daughter has been a student of Lee Anne's for 3 years now. While she started with piano lessons, gradually these turned into voice and piano lessons. She always looks forward to her time with Lee Anne and when we looked at putting her lessons on hold to pursue other extra curriculars, she begged to continue! Last spring she auditioned for a spot in the Oshawa Little Theatre's Youth Group. Under Lee Anne's guidance, she prepared and rehearsed a monologue and a song. Our daughter was successful in securing one of only 38 spots for this year. We fully attribute her successful audition to the support she received from Lee Anne. This winter, as we prepare the audition package for O'Neill Highschool's Performing Arts Program, we know that Lee Anne will be beside our daughter every step of the way! We're so happy that we found Lee Anne and plan to attend lessons at her studio indefinitely!"
-Jen D., Parent of Piano/Voice Student
"My daughter, who is 10 years old, started taking voice and piano lessons in February of 2012. We were struggling finding the right place and person to provide her with these lessons, until we met Lee Anne. When we first met Lee Anne we knew we found the right teacher for our daughter. She has the patience and the discipline my daughter needs in order to bring her out of her shell. The first show was in June and in just 5 months it was amazing how she changed the way my daughter could sing, she brought out a voice in my daughter that I never thought even existed and also showed her how to perform on stage. She went out on that stage with so much confidence, I was so proud and I could tell Lee Anne was also very proud. She takes pride in her students and provides advice that benefits them. My daughter is so looking forward to another term and getting to the next level. Thanks Lee Anne!"
- Sylvie M., Parent of Young Voice Student
"Lee Anne has shown great patience with me as I plod along, easing into Grade 1 as a mature student. Her flexibility with regard to scheduling has enabled me to finally learn to play my Mother's piano. I truly feel I am working with a knowledgeable, well-educated, professional."
- LS, Adult Piano Student
"I have been taking piano for almost 3 years with Miss Lee Anne and voice for almost 2 years now. I LOVE going to lessons because Miss Lee Anne always has such positive energy when you walk in. She makes it a very comfortable place for you to practice, by encouraging you when you make a mistake, which helps to bring out the best of your talents. Miss Lee Anne also helps me a lot to prepare for upcoming vocal events and auditions and so far they have all been successful. This year, I am auditioning to go to O'Neill High School for drama and vocal and she will be helping me to prepare for it. She has helped me a lot with drama as well, such as stage presence and tips on memorizing lines. Miss Lee Anne helps me and all of her other students as well. She is a caring, kind, wonderful teacher."
- Eira D., Teen Voice/Piano Student
"Lee Anne has been teaching my daughter for over a year now. She has a fantastic balance between nurturing the love and appreciation for music with expectations of focus and applying oneself. Lee Anne will go out of her way to help children learn and grow but has the expectation that the child and parents will also put their time and effort into learning. Lee Anne has helped build such an incredible self esteem in my daughter. She is able to stand in front of complete strangers with confidence, poise and comfort all because of what Lee Anne has helped her learn and expect from herself."
- Lara D., Parent of Young Piano/Voice Student
"Lee Anne's been great as an instructor. We've worked together to increase my vocal range and improve my technique. I look forward each week to the progress towards my goal of routine public performance."
- Abe T., Adult Voice Student
"My son wanted to learn to play piano when he was 5 years old and I let him pick his teacher. Lee Anne proved to be the right match and with her positive attitude and gentle guidance my reserved son is developing at a steady pace. His confidence improved and his school work does not suffer. In fact learning to read music has helped in many ways. At 6, the whole family is proud of him and we enjoy listening to his concerts when he entertains us. Thank you Lee Anne for making a difference in his and our lives."
- Andrea S., Parent of Young Piano Student
Education
Bachelor of Music degree, Berklee College of Music, Boston, MA ('95)
Biography
Lee Anne received her Bachelor of Music ('95) from Boston's esteemed Berklee College of Music. An experienced & certified music teacher, performer & educator to O'Neill & Eastdale Collegiates, she now operates her lesson studio in East Oshawa's Bloor/Grandview neighbourhood.
Lee Anne is:
* Certified as a Registered Music Teacher (Ontario Registered Music Teachers' Association - ORMTA)
* Performance Educator to O'Neill Collegiate and Vocational Institute, Oshawa, ON
* Performance Educator to Eastdale Collegiate and Vocational Institute, Oshawa, ON
* Member of Canadian Federation of Music Teachers' Associations
* Member of the Grammy Foundation / Academy of Recording Arts & Sciences
* Member of the National Association of Teachers of Singing
* Member of the Voice Foundation
Studio Policies
48 hours notice required for lesson cancellation or lesson will be billed.