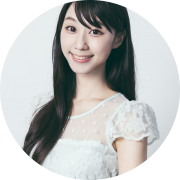 Anastasia
Musical Theatre/Piano/Piano (Classical)/Voice/Voice (Classical)
Sainte-Anne-de-Bellevue, QC
The first lesson is always a trial lesson.
If for any reason you are not happy we will fully refund any pending charges or help you find a new teacher. Your choice!
Subjects Taught
Musical Theatre
Piano
Piano (Classical)
Voice
Voice (Classical)
Ages Taught
Children
Teens
Adults
Seniors
Levels Taught
Beginner
Intermediate
Advanced
Teaching Statement
*TEACHING EXPERIENCES*
14 years teaching eaperiences in vocal, piano and musical theatre in workshops, institutes, and both national and private schools (and counting).
My teaching methods combine what I learnt from Italian bel canto, Vienna vocal techniques, and New York Broadway singing skills.
I teach with imagination, anatomy, and body moves and gestures depending on each student's need and what helps most to achieve the goals as well as successfully exploit the techniques required at the moment.
Education
*EDUCATION*
Oct. 2011~Oct. 2012 Loughborough University (in UK)
(Major: Art and Design)
Sep. 2005~June 2010 Taipei Municipal University of Education
(Major: Vocal of Music department)
*SELECTED AWORDS and PERFORMING EXPERIENCES*
2018 musical venues "Journey to Broadway" in Montreal
2017 concerts "Candlelight Christmas 2017" in Montreal
2017 concert "Kiss'in Disney" in Taipei
2017 concert "Oriental Impression" in Kaohsiung
2016 1st prize in Taiwan International Music Festival & Competition in Musical Theatre
2016 tour concert "Shall We Dance?" in Keelung, Taoyuan and Taichung
2015 tour concert "From Broadway, West End to Animated Movie-musial concert" in Taipei, Miaoli and Kaohsioung
2014 was invited to perform in the new year celebration activity held by Roll-In Farm
2012 was invited to perform solo in Christmas Concert held by Prayner Conservatory in Vienna
2010 took part of Papagena and Pamina in Mozart Opera Concert in Taipei
2009 held vocal solo recital "Nymph's Singing" in Taipei
2004 Excellent Award in piano part of senior high student group in Taiwan Cultural Cup Music Competition
2004 Excellent Award in vocal part of senior high student group in Taiwan Cultural Cup Music Competition
2003 1st prize in the 9th Chu-Yin-Yeh-Yun Singing Competition of National Tainan First Senior High School and National Tainan Girls' Senior High School
*SELECTED ACTIVITIES*
2018 joined in Broadway Teachers Workshop in New York
2017 joined in The Lyric Theatre Singers in Montreal
2016 Joined in Musical Theatre training sessions in Taipei
2014 joined in July 2014 for Asia Musial Seminar
2006~ member of the Chorus (in soprano part) of Department of Music, Taipei Municipal University and 2009 performed on tour
2008 joined in August 2008 for American Performing Arts Academy camp for Broadway and Musical
Theater acting
2005 joined in the camp of vocal master class "Dan Mattea Calucci" in Italy in July
Biography
I grew up in a big academical and musical family in which most of my family members are professors, teachers and musicians. Therefore, I grew up being trained in singing, piano playing, painting and dancing, and have bachelor degree of Music in vocal and Master degree of Art and Design. My bel canto techniques were from my professors from Conservatorio Santa Cecilia di ROMA and Konservatorium Wien University. After graduating, I continued to learn musical singing techniques from the musical teachers from New York Broadway till today.
I have performed both piano and classical singing as soprano in concerts since 7 years old, and started to give both private and group music lessons regarding piano, vocal, sight singing and musical theories since 17 years old. What I particularly specialize in is Broadway repertoire and Disney songs.
There is a chamber ensemble formed by three excellent musicians and myself, in which I am the leading soprano, which has been invited by and cooperated with the government in Taiwan to perform tour concerts in music halls several times. What we performed includes classical numbers, ballet and tango pieces, operas, Broadway pieces and of course Disney songs.
I also keep participating in musical productions, both performing as an actress and giving musical training and couches to other actors/actresses.