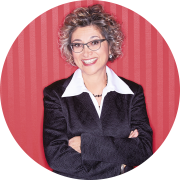 Katya
Composition/Improvisation/Orchestration/Piano/Theory
The first lesson is always a trial lesson.
If for any reason you are not happy we will fully refund any pending charges or help you find a new teacher. Your choice!
Subjects Taught
Composition
Improvisation
Orchestration
Piano
Theory
Ages Taught
Children
Teens
Adults
Seniors
Teaching Statement
Over the years, talented students and aspiring composers have managed to find me. It has been my joy to welcome them! They have arrived at my studio in search of a 'different' kind of instruction, one that isn't tightly tied to the mainstream. And in their search, they are delighted that I am their 'fit'. They become prolific composers and songwriters and they discover their love of music again!
Education
Ongoing continued professional development in Orchestration, Jazz studies, Electronic Music, Music Production.
Completed program in Jazz & Contemporary Music: Mount Royal University, Calgary.
Recipient of prestigious Floyd Chalmers Award through Ontario Arts Council to do post-graduate studies in London, England.
Bachelor of Music Degree in Musical Composition: University of Toronto, Dean's List Scholar.
Biography
Katya is an accomplished composer whose works have been performed across Canada, the United States and in Europe. An affiliate of the Canadian Music Centre, the Screen Composers Guild of Canada, the Association of Canadian Women Composers and SOCAN, Katya has written music for film, television, musical theatre, opera, concert and music for study. Her vocal compositions are included in the RCM vocal syllabus and her pedagogical piano pieces are included in the new RCM piano syllabus and also published in the Canadian National Conservatory of Music's piano series. Her recently published piano solo pedagogical book "Images", available online, features imaginative and evocative pieces for early beginner to advanced pianists.
Katya also provides lessons in: Piano playing all styles, Songwriting, Composition, Orchestration, Improvisation, Arranging, Electronic Music, Music Production and Composing using Logic and Sibelius, Theory, Harmony, Sight Singing and Ear Training for Vocalists to ARCT levels,
Studio Policies
I teach in 3 semesters for 10 lessons in each semester.