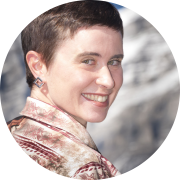 Luciane
Contemporary Classical/Piano/Piano (Classical)
The first lesson is always a trial lesson.
If for any reason you are not happy we will fully refund any pending charges or help you find a new teacher. Your choice!
Subjects Taught
Contemporary Classical
Piano
Piano (Classical)
Ages Taught
Children
Teens
Adults
Seniors
Teaching Statement
My goal is to guide and coach pianists to reach new levels of performance in an efficient, effective manner. I have been studying, performing, and teaching music performance for decades, and have a deep well of knowledge and experience to share. I am especially interested in helping those striving to attain a new level of performance, whether to enter competitions, apply to music schools or graduate programs, for auditions, or as a personal development goal. Even with years of practice at times we feel "stuck". Sustaining routine lessons with a teacher is essential, but at times working with a different teacher, even briefly, seeing things from a different perspective, is what it takes for a musician to make a performance breakthrough.
I can offer individual lessons, sets of lessons, regular weekly lessons, or even intensive sessions for those who would travel to Banff. I have researched and published articles about performance anxiety and how to deal with these challenges as a performer - I can help with setting a plan for learning to deal with it. I can help pianists prepare for specific accompanying gigs or chamber music, beyond their solo performance. For self-learners, I can help them select repertoire and set a plan, meeting as often as they feel necessary.
With musicians of other instruments interested in performing music of the 20th and 21st Centuries, I can discuss issues related to reading, rhythm, and extended techniques. For musicians interested in collaborations with composers, I can recommend strategies to enhance the collaboration. In summary, there are many aspects of musicianship that I can develop with intermediate and advanced students, music teachers and performers, helping them achieve their goals in an effective manner.
Education
Doctor of Musical Arts in Contemporary Music Performance (Piano), University of California, San Diego.
Master's Degree in Music, Piano Performance, Federal University of Rio Grande do Sul, Porto Alegre, Brazil.
Bachelor of Music, Piano Performance, University of São Paulo, Brazil.
Biography
Luciane is a versatile pianist, creative artist, and educator. For 20 years she has been exploring the contemporary classical music world through collaboration, performance, research and teaching. Her resulting repertoire includes numerous premieres and close collaborations with composers, performers and other artists from around the world. Luciane is an innovator, always ready for adventures in the frontiers of experimental music or collaborative inter-arts projects, including pieces for her voice, electronics, video, improvisation, and storytelling. A recent collaboration was the "Piano Destructions" exhibition at the Walter Phillips Gallery at the Banff Centre in 2014 – for which she was the music director - a role that involved selecting, teaching, rehearsing and conducting 8 other pianists for 2 major performances of music by Chopin, Schumann and Monteverdi, as well as a complete video and audio recording of the 30-minute non-stop performance.
As a performer, Luciane is an avid supporter of new music from her home country, Brazil, as well as her adopted country, Canada. She is proud of her contributions to the music scenes in both countries, bringing their music into the international milieu.
As an educator, Luciane has a deep interest in helping other musicians expand their realm of possibilities and achieve their goals. She has prepared many pianists for auditions to Conservatories, Universities, graduate programs, piano competitions and orchestra. She has participated on a number of juries for competitions and final exams for her colleague piano teachers. Luciane has also researched and taught University courses on how to deal with performance anxiety, and helped many students and professional musicians take charge of their performance capabilities.
Luciane currently lives in Banff, Canada. The beautiful surroundings of the Rocky Mountains inform and inspire her creative practice.