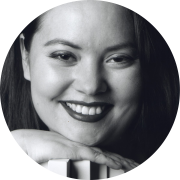 Rachel
Piano/Piano (Classical)/Theory (Harmony)/Theory (Rudiments)
The first lesson is always a trial lesson.
If for any reason you are not happy we will fully refund any pending charges or help you find a new teacher. Your choice!
Subjects Taught
Piano
Piano (Classical)
Theory (Harmony)
Theory (Rudiments)
Ages Taught
Children
Teens
Adults
Seniors
Levels Taught
Beginner
Intermediate
Advanced
Teaching Statement
I see teaching as a collaborative journey to find the unique creative channel for each student. My goal as a teacher is to create a positive, process oriented learning environment, in which short- and long-term goals are seen not as ends in themselves, but rather as motivational tools within a life-long learning curve. Experimentation and artistic risk-taking are encouraged, with mistakes and disappointments welcomed as opportunities to learn and grow. I try not to present students with answers, but teach them how to ask the questions that will guide them to explore different options and find their own solutions. I have been teaching piano since 1989, and have taught piano and theory at the university level. I welcome students at all levels from beginner to advanced, and students have won awards ranging from local music festival medals to university entrance scholarships.
Education
Doctor of Musical Arts, University of British Columbia, Vancouver BC, Canada. Piano studies with Jane Coop; chamber music with Rena Sharon.
Master of Music, Indiana University, Bloomington, Indiana, USA.
Piano studies with Menahem Pressler; chamber music with Rostislav Dubinsky.
Diploma in Music Performance and Associate of the Victoria Conservatory of Music (AVCM)
Victoria Conservatory of Music/Camosun College, Victoria, BC, Canada. Piano studies with Robin Wood.
Zusatzstudium, Hochschule für Musik "Hanns Eisler" Berlin, Germany. Piano studies with Klaus Bäßler.
Bachelor of Music awarded With Distinction, University of Victoria, Canada. Piano studies with Robin Wood.
Biography
Hailed in the press as a "keyboard virtuoso and avant-garde muse" (Georgia Straight) with the "emotional intensity" to take a piece "from notes on a page to a stunning work of art" (Victoria Times Colonist), Rachel Kiyo Iwaasa is recognized among Canada's foremost contemporary music pianists. Selected to close the ISCM World New Music Days 2017 in Vancouver, Rachel has performed in the Netherlands, Germany, US and across Canada, with engagements including Muziekweek Gaudeamus, Music TORONTO, Music on Main, Vancouver New Music, Redshift, Western Front, Vancouver Symphony, Victoria Symphony, the Aventa Ensemble (Victoria), CONTACT contemporary music (Toronto), New Works Calgary, Groundswell New Music (Winnipeg), and Vancouver Pro Musica. She has commissioned or premiered works by many of Canada's most eminent composers, such as Hildegard Westerkamp, Rodney Sharman, Jocelyn Morlock, Nicole Lizée, Jordan Nobles, Jeffrey Ryan, Farshid Samandari, Marci Rabe, and Emily Doolittle. One half of the acclaimed contemporary flute/piano duo Tiresias with Mark Takeshi McGregor, Rachel has also collaborated with Yannick Nézet-Séguin, Judith Forst, Heather Pawsey, the Bozzini Quartet, Pulitzer Prize-winning composer Caroline Shaw, and Richard Reed Parry of Arcade Fire. Her interdisciplinary adventures have led to work with photo-based artist SD Holman, playwright/director David Bloom, choreographer Tara Cheyenne Friedenberg, and multi-media provocateur Paul Wong. Rachel's debut CD, Cosmophony, has been praised as "brilliant" and "unforgettable" (Vancouver Sun) and for "the passion, intensity and the nuanced playing she's acclaimed for... she manages to instill a sense of dynamic tension and pull to every note" (The Province). Rachel was a co-founder of the Queer Arts Festival in Vancouver, recognized as one of the top 5 festivals of its kind worldwide.
Studio Policies
Minimum 24-hour notice required for lesson cancellation without charge. Students or parents are required to consult teacher prior to booking performances, festivals and/or piano examinations.