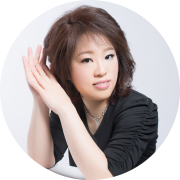 Yu-Ting Stevia
Accompaniment/Chamber Music/Piano/Piano (Classical)/Theory (Rudiments)
The first lesson is always a trial lesson.
If for any reason you are not happy we will fully refund any pending charges or help you find a new teacher. Your choice!
Subjects Taught
Accompaniment
Chamber Music
Piano
Piano (Classical)
Theory (Rudiments)
Lesson Locations
Teacher's Studio
Student's Home
Ages Taught
Children
Teens
Adults
Seniors
Levels Taught
Beginner
Intermediate
Advanced
Teaching Statement
After fifteen years of experience in teaching piano in schools and at home, I am comfortable with children of all ages, as well as with teenagers and adults. I was trained at the Normal University in Taiwan and developed a professional approach toward students and parents. By working in junior and high schools, I have accumulated lots of experiences for repertoire selection, believing that the music students work on should have an artistic image: the meaning, not just a repetition of lots of notes and busy hand movements.


My method of playing also combines the Russian School Piano Pedagogy and French Classic in Montreal, focusing on score-reading and accurate position for playing piano. However, at the same time, the technique, which comes from Chopin's tradition, is never separated from music. Students improve their piano skills based not on what comes first in music theory, but based on what comes first in piano skills. In this way, they then learn the theory of music accordingly. Thus, I teach both theory and piano lesson simultaneously since they are always combined with each other.


The preparation for exams, auditions and competitions is possible upon request.
Education
2012 Artist Diploma, Major Performance Piano, McGill University

2010 Master of Music, Performance Solo, McGill University

2006 Bachelor of Fine Arts, Music, National Taiwan Normal University
Biography
Memberships:

Golden Key International Honour Society, Chapter at McGill University


Certificates:

History and Theory: Basic - First Class Honour with Distinction (RCM, 2016)

Advanced Rudiments: First Class Honour with Distinction (RCM, 2013)

TCMS Young Artist Certificate (Taiwan Classical Music Society, 2010)

Teacher's Certificate for Secondary School (Taiwan, R.O.C, 2007)

Student Teacher's Certificate (Taipei, Taiwan, 2006)


Prizes:

2011 Finalist, McGill Piano Concerto Competition (Montreal, Canada)

2002 Second Prize, The Piano Concerto Competition of National Taiwan Normal University (Taipei, Taiwan)

1994 Second Prize , The International Kawai Piano Competition for Young Pianists (Kaoshung, Taiwan)


Born in Taipei, Taiwan, Yu-Ting started her piano lessons at the age of four with Ms. Xiu-Ling Zheng. Subsequently she studied under En Wang at the National Taiwan Normal University and received Bachelor of Fine Arts in Music.


At the twelve she received Second Prize in the National Kawaii Piano Competition for Young Musicians. Then, in the first year of her Bachelor's degree, she won Second Prize in the Piano Concerto Competition. She obtained numerous awards during her undergraduate studies and notably two scholarships: Piano Music Research Scholarship from the Juridical Institute of Kawaii and the Taipei Juridical Mung-Chia Lungshan Temple Scholarship.


Yu-Ting immigrated to Canada to pursue her musical training with virtuoso pianist Marina Goglidze-Mdivani at McGill University. A recipient of the Schulich Scholarship, she completed a Master degree in Music. She also holds an Artist Diploma in McGill University under Prof. Marina Goglidze-Mdivani. Currently, Yu-Ting studies with Ms. Christine Chan and is working on obtaining her ARCT Diploma.


During student years, Yu-Ting participated in master classes and summer camp activities. She has taught by Prof. Anton Kuerti, Prof. Zoya Kacharskaya and pianist Mr. Ning An, and has worked with Prof. Alexis Hauser, Mr. Jonathan Dagenais, Mr. Lynley Lewis, Ms. Ai-Kuang Sun, Ms. Apo Ching-Hsin Hsu, Ms. Sylvia Shu-Te Lee and other prestigious conductors.


Yu-Ting's music playing is sophisticated in both solo and chamber music conerts. She is also actively involved in community activities in music. She has performed in United States, Canada and Taiwan, getting a lot of positive feedback. In Canada, she has copperated with more than a dozen musicians to perform in different sets of performing groups. She has a variety of a widerange repertoire, from Baroque, Classical to Romantic Period music. Yu-Ting also plays contemporary and modern music and is especially talented at the traditional Chinese/Taiwanese folk transcription, written-jazz and some Crossover or New-Age music.


Yu-Ting is now the teacher of several music schools in Vancouver area, she also serves as the keyboard accompanist of the Vancouver Ismaili Children's Choir. Yu-Ting is based in Vancouver (Canada) with her husband and son, sharing her love of musical passion and knowledge with young artists and students.
Studio Policies
Cancellation policy : at least 24 hours in advance by phone, e-mail or text message (SMS).