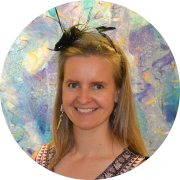 Jennifer
Flute/Music Education/Theory/Voice/Voice (Classical)
The first lesson is always a trial lesson.
If for any reason you are not happy we will fully refund any pending charges or help you find a new teacher. Your choice!
Subjects Taught
Flute
Music Education
Theory
Voice
Voice (Classical)
Ages Taught
Children
Teens
Adults
Seniors
Levels Taught
Beginner
Intermediate
Advanced
Teaching Statement
Music, in general and singing in particular, is very personal. My goal is to create a safe and enthusiastic environment for my students to explore, create and access their unique expression through their instrument. I teach according to each learner's individual skill level and personal challenges.
After learning basic techniques, and experimenting with multiple genres and styles of music, the next step in the journey is to discover your true voice, your art and yourself. My role is to provide my students with as much information and support that I can to guide them on their journey…and I believe that learning is a journey that never ends.
Education
Masters of Arts in Ethnomusicology- York University
Bachelor of Music in Vocal Peformance- University of Lethbridge, Alberta
Biography
Originally from Alberta, Jennifer completed a Bachelor of Music in Vocal Performance and a Bachelor of Education in Music before following her passion for 'world' music to Tanzania, Africa in 2003 where she lived and worked for five and a half years. During this experience, she gained a broad exposure to the traditional music and dance of East Africa and at the same time cultivated her skills as a general Classroom Music Teacher, Choir Conductor and Private Piano and Vocal Coach. When she returned to Canada, she pursued a Masters of Arts in Ethnomusicology at York University. Jennifer continues to teach Voice, Piano and Choir to students of all ages and levels at West Neighborhood House and in her private studio in Toronto and she draws from a diverse range of styles and repertoire. In addition, she continues to expand her knowledge of folk, pop, classical, jazz and ethnic music through ongoing projects and performances as a singer, pianist and flautist. Her most recent projects are: the soprano section lead for Jubilate Singers, a member of a women's jazz trio and a Celtic harp and flute duo.
Studio Policies
1. Policy #1 – Schedule- Students are required to give their teacher 24 hours notice if they are unable to attend a regularly scheduled lesson. Without 24 hours notice to the teacher, the lesson will be counted as completed.
2. Policy #2 – Payment – Payment is made on a monthly basis. All payment is due a week before month end for the following month.
3. Policy #3 – A maximum of TWO (2) lessons may be rescheduled per session (fall, winter). Note that it is the student's responsibility to notify the teacher at least 24 hrs. prior to the lesson time if they wish to reschedule.
4. Policy #4 – Discontinuation of Lessons – If the student wishes to cancel a contract before its completion, they must submit their request in email to the teacher with 2 weeks notice. The student will receive a refund for any lessons remaining after the 2-week period.