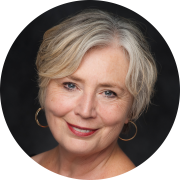 Carole
Alexander Technique/Speech Arts/Voice/Voice (Classical)/Voice (Opera)
The first lesson is always a trial lesson.
If for any reason you are not happy we will fully refund any pending charges or help you find a new teacher. Your choice!
Subjects Taught
Alexander Technique
Speech Arts
Voice
Voice (Classical)
Voice (Opera)
Levels Taught
Beginner
Intermediate
Advanced
Languages
English
French
German
Italian
Teaching Statement
You are the instrument.
Vocal freedom is our birthright. Unfortunately unconscious habits often get in the way. Many voice teachers are able to sense that students suffer from excess tension (tight jaw, stiff neck, locked ribs, etc.). However, other than bringing it to the student's attention, not all voice teachers are able to help students overcome these habits. The Alexander Technique is a wonderful tool by which a teacher can teach the student how to find balance and ease in his/her whole body, thus allowing for the freedom to make a beautiful, unforced sound.
I feel that the voice is waiting to emerge. My work with a student is discovering what is interfering with free singing and learning to stop those tensions which get in the way of the natural processes of the body. We can then experience the "flow" of singing. We can discover a "singing reflex" - a synergy of muscles, breathe and cords that comes with the impulse to sing.
Education
Associate of the Royal Conservatory of Toronto, Voice
Certified Alexander Technique teacher
Honours BA in languages from the University of Winnipeg
Biography
I have studied voice at the Musik Hochschule in Frankfurt am Main, Germany, the Banff School of Fine Arts, the Victoria Conservatory with Selena James and privately with Harold Brown.
I have performed on CBC Radio, the Vancouver Art Gallery and toured internationally in the United States, Turkey, Austria and Iceland.
I have taught Voice and Alexander Technique privately for many years and for the last three years I have taught Alexander Technique in the Acting for Stage and Screen Department at Capilano University. www.youaretheinstrument.com
Studio Policies
24 hour notice for cancellation of a lesson.