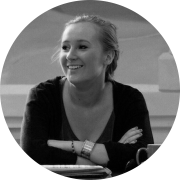 Leila
Music Education/Vocal coaching/Vocal pedagogy/Voice/Voice (Classical)
The first lesson is always a trial lesson.
If for any reason you are not happy we will fully refund any pending charges or help you find a new teacher. Your choice!
Subjects Taught
Music Education
Vocal coaching
Vocal pedagogy
Voice
Voice (Classical)
Lesson Locations
Teacher's Studio
Student's Home
Teaching Statement
I like to start with little exercices, with the body and with the voices warm-up, before starting to sing.
It's important to be conscious of your body, and to feel well, before singing, and focusing about the technic.
Then, we can discuss together what music you like, what song(s) you want to learn etc.
Each lesson, we try to practice something new, or something different, and then, we are slowly going to progress.
I like the idea of a studio recording, and a little concert/show, if possible, after a certain time working together.
Education
French high school degree in music (baccalauréat TMD) in Paris.
Student in the "Music Conservatory of Paris" for seven years ("Maitrise du CRR de Paris").
Student at "Université de Montreal".
Student at "Université du Québec à Montréal".
Biography
I'm a french student from Paris. I'm a musician and a singer since almost fifteen years.
I was a student at the Music Conservatory of Paris for seven years, and now I live in Montreal where I continue to study music, and voice coaching.
I'm also a singing and music teacher in a music school in Montreal.