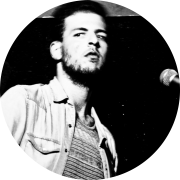 Ismail
Bass Guitar/Guitar/Guitar (Electric)/Theory/Theory (Harmony)
The first lesson is always a trial lesson.
If for any reason you are not happy we will fully refund any pending charges or help you find a new teacher. Your choice!
Subjects Taught
Bass Guitar
Guitar
Guitar (Electric)
Theory
Theory (Harmony)
Ages Taught
Children
Teens
Adults
Seniors
Teaching Statement
As a new teacher I'd like to announce off the bat that my teaching method to be a paradigm of utter pragmatism and efficiency. I believe in custom-tailored directions, lesson plans and approaches catering to each student's aims. Reaching the perfect balance between theory, ear training and technique is my goal according to all individual student's objectives.
Education
Audio Engineering and Production/DJ Arts from Trebas Institute (Oct. 2014-Nov. 2015) (Toronto, ON)
Bachelor of Arts in Economics from The American University in Cairo (Sept. 2009-Dec. 2013) (New Cairo, Egypt)
Biography
A 23-year old semi-professional musician who moved to Toronto in September 2014 to pursue studies in the field of Audio Engineering. Involved in a variety of bands, collaborations and projects, playing guitar, bass and sometimes vocals. The genres ranged from jazz, folk, punk, film scores to indie rock, shoegaze and multiple subgenres of electronic/urban music. As a result of my previous experience, I am well-versed in songwriting, western music theory, (and some eastern; specifically middle eastern) music production, reading music, ear training and obviously guitar and bass performance.
Studio Policies