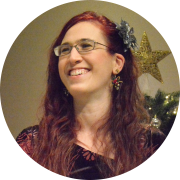 Challena
Bass Guitar/Guitar/Piano/Theory (Rudiments)/Woodwinds
The first lesson is always a trial lesson.
If for any reason you are not happy we will fully refund any pending charges or help you find a new teacher. Your choice!
Subjects Taught
Bass Guitar
Guitar
Piano
Theory (Rudiments)
Woodwinds
Ages Taught
Children
Teens
Adults
Seniors
Teaching Statement
I believe everybody who wants to learn should be given the chance. I feel that music can open doors that may otherwise remain closed. I have found music to bring out the best in every person who studies. Many of my older students have gone on to volunteer and support others in the community, play for their churches, accompany school choirs, entertain seniors and the mentally disabled, and even teach music to support further education in engineering, medical, or business studies at the University of their choice.
Education
Royal Conservatory Teacher Certification Program - Elementary Specialist - Piano
Biography
I have taught music for almost ten years in Calgary. I am working toward an eventual ARCT in Piano through the Royal Conservatory. I teach and play piano, theory, flute, clarinet, guitar, saxophone, and bass. I have performed in community orchestras and ensembles, and I have worked with several agencies teaching and running group music classes, most notably Creative Kids music and the Centre for Newcomers. I also spent 5 years playing church piano both solo and for the worship team. I have experience with ESL and non English speaking new Canadians, as well as children with special needs (emotional, intellectual, behavioural).