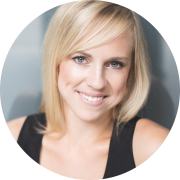 Suzanne
Voice/Voice (Classical)/Voice (Opera)
The first lesson is always a trial lesson.
If for any reason you are not happy we will fully refund any pending charges or help you find a new teacher. Your choice!
Subjects Taught
Voice
Voice (Classical)
Voice (Opera)
Ages Taught
Children
Teens
Adults
Seniors
Levels Taught
Beginner
Intermediate
Advanced
Teaching Statement
Suzanne's love of music started at a very young age as the daughter of two musicians (one of them being a full-time music teacher). Suzanne has completed a Masters in Music in Opera Performance at UBC as well as a Bachelor of Music in Voice Performance and completed most of her Music Acquirements for Music Education as well. Suzanne's love of music does not just include Operatic endeavours. Her start in music was through her church choir at the age of 6 (although she had been singing around the house since she could speak). Her father is a Jazz musician, which gave her a strong understanding of the Jazz genre as well as the pop and musical theatre genres. She loves all kinds of music, styles and feels very comfortable tailoring the lessons to each student and where their heart lies. Suzanne also appreciates the Royal Conservatory School of teaching and repertoire. Suzanne has been playing piano since she was 5 as well, and is equally at ease teaching pianists. She believes it is a great instrument to learn for all students as it gives a great background for each discipline.
Education
Masters degree in Opera Performance from University of British Columbia
Bachelors degree in Voice Performance from Memorial University of Newfoundland
Internship with Opéra de Montréal
Biography
Soprano Suzanne is establishing herself on the International stage with her "remarkable gift for stratospheric coloratura" and "comic genius", as evidenced in her "dazzling" performance in the Quarter-Finals of the Montreal International Voice Competition 2015 and her summer recitals as a Tanglewood Music Fellow. She recently "stole the stage" in the role of Adele in DIE FLEDERMAUS with Vancouver Opera, where Opera Canada said "Suzanne brought an agile and graceful coloratura as well as an impish coquettishness to the role of Adele and played her as a delightfully shrewd and feisty survivor to win huge audience empathy and applause at curtain." Opera World described "her effervescent approach and her strong and confident singing of the most difficult coloratura parts."
Suzanne also performed Adele with Maritime Concert Opera, Zerlina in DON GIOVANNI with Opera Nova Scotia, Elvira in L'ITALIANA IN ALGERI with Opera Company of Middlebury, Vermont, Queen of the Night in LA FLÛTE ENCHANTÉE with FestivalOpéra de Saint-Eustache, and Zerbinetta in ARIADNE AUF NAXOS with Pacific Opera Victoria. Critics underlined Suzanne's magical performances and character portrayal. Opera Canada wrote, ​"... the sassy Zerbinetta (soprano Suzanne , who nailed the high E), ... could give classes in how to sing well while bringing a character to life with a gesture or a glance."
Upcoming engagements include the role of Tytania in Britten's MIDSUMMER NIGHT'S DREAM with Pacific Opera Victoria, Blondchen in DIE ENTFÜHRUNG AUS DEM SERAIL with the Ann Arbor Symphony, soloist with Victoria Symphony, and a fun debut as Mabel in Pirates of Penzance in Saint Jakob's, Ontario, where her dance training is paying off.
Studio Policies
If for any reason you wish to cancel an already scheduled lesson, you must email or call me at least 24 hours in advance. If you "no-show" to a regularly scheduled lesson, you risk losing your time slot. If you cancel with less than 24 hours notice three times in one calendar year, your spot in the studio will be reconsidered. The exception to this rule is illness. It is not productive to sing while sick and it is not responsible to expose your colleagues to illness.