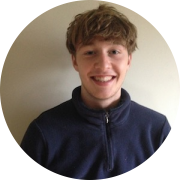 Evan
Bass Guitar/Guitar/Guitar (Electric)/Improvisation/Music for Young Children
The first lesson is always a trial lesson.
If for any reason you are not happy we will fully refund any pending charges or help you find a new teacher. Your choice!
Subjects Taught
Bass Guitar
Guitar
Guitar (Electric)
Improvisation
Music for Young Children
Lesson Locations
Teacher's Studio
Student's Home
Ages Taught
Children
Teens
Adults
Seniors
Levels Taught
Beginner
Intermediate
Advanced
Teaching Statement
I am very passionate about music, and I will try my absolute best to keep music interesting and challenging as you move forward.
I have been a music teacher for many students and peers, teaching them tricks and licks to sound original, and impressive themselves and others with the beauty of the guitar. I can teach acoustic guitar or electric, as well as the bass.
Students will learn music theory, challenging songs and musical improvisation in their time with me, and with no doubt become a better musician. I am enthusiastic about all styles of music and will do anything in my power to help you reach your musical goal!
Education
Certified Audio Engineer
Teaching English as Second Language tutor
Biography
Hello my name is Evan,
I am an avid musician and performer looking to spread my musical knowledge to the community.
I have extensive knowledge in guitar and bass guitar improvisation, as well as songwriting and arranging.
I can teach absolute beginners to advanced guitar players. I love music, and will enjoy teaching at all musical levels.
I have taught guitar since 2009
and performed music for over 10 years.
Studio Policies
I can drive to your location, or any place best suited to your learning needs.
I am available every day of the week from morning until evening
I am not available 7-9pm on Mon, Tues and Thurs, I am available after 9pm until 11pm to do lessons any night of the week.