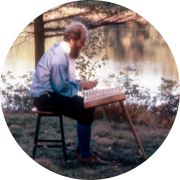 Jan
Ear training/Pedagogy/Piano (Popular)/Recorder/Theory
The first lesson is always a trial lesson.
If for any reason you are not happy we will fully refund any pending charges or help you find a new teacher. Your choice!
Subjects Taught
Ear training
Pedagogy
Piano (Popular)
Recorder
Theory
Teaching Statement
For me, music must be fun. I spend a lot of time with fake books, "greatest hits" books, and show tunes books, improvising chords and singing.
I like to help people get a firm understanding of basic chord theory, even if they play single-note instruments. I encourage students to try different things -- doubling on other instruments, for example. Exotic instruments can expand your horizons!
Education
BA Science, Marylhurst University, Marylhurst, Oregon
Biography
I have done lots of things! Music is but one of them, and yet, a major one. I always have a song playing in my head!
I received the John Philip Sousa Award and National Choral Award in high school, and played in small bands at bars and clubs. I started to major in music in college, but got discouraged by a bad teacher, and switched into technology. But music was always a sideline, and I did arrangements for small ensembles and did some studio work on recorder and background vocals, in addition to my "real" job.