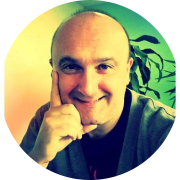 Vanja
Guitar (Classical)/Music Education/Theory (Music History)/Theory (Rudiments)
The first lesson is always a trial lesson.
If for any reason you are not happy we will fully refund any pending charges or help you find a new teacher. Your choice!
Subjects Taught
Guitar (Classical)
Music Education
Theory (Music History)
Theory (Rudiments)
Lesson Locations
Teacher's Studio
Student's Home
Ages Taught
Children
Teens
Adults
Seniors
Levels Taught
Beginner
Intermediate
Advanced
Languages
English
Spanish
Serbian
Croatian
Teaching Statement
I have been fortunate to have some great teachers in my years of guitar playing.
This school is dedicated to them...
34 Years of expertise and in-depth knowledge of classical guitar
Balanced curriculum that includes subjects: seating position, guitar technique for both hands, music theory, classical guitar history, reading, and practice techniques as well as repertoire from all classical guitar periods (Renaissance, Early Baroque, Baroque, Classical, Romantic, and Contemporary period), phrasing, and performance.
Combines relevant, historical and modern classical guitar methods and only the most effective material was taken from each method
Students learn the broad literature for classical guitar, spanning transcriptions from the Renaissance period to recent twentieth century compositions
Classical Guitar History and Literature provides an historical survey of the guitar and lute from the 16th-century to the present day. We'll explore influential composers, repertoire, changing stylistic approaches, and the evolution of the instruments themselves. Guitar History is presented in modules: Early, Renessance, Baroque, Classical, Romantic and Contemporarly Classic Guitar
The lessons always follow the most current syllabus of music colleges and they are personally planned by teacher in advance with care and attention to detail based on individual students needs and desires
The Complete Elementary Rudiments of Music, 2nd Edition Mark Sarnecki.This Comprehensive Rudiments of Music course follows the Royal Conservatory of Music's current syllabus for Basic Rudiments through Advanced Rudiments. Successful students will be prepared to write Advanced Rudiments exam. Students who succesfully complete this course may also apply for a Certificate of Completion
Harmony for Classical Guitar, step by step knowleadge of the makeup classical guitar pieces in the guitar repertoire and provide openings to investigate later filds of music in which the instrument plays the part
Vanja strongly supports an idea that most technical issues can be resolved through appropriate repertoire; there is also a focus on to reduce the tension issues so common for the classical guitarists
Student will be guided through set of music pieces of slowly increasing in difficulty. Besides using pieces as an aid to teaching various elements of playing style, Vanja will also inspire the student for more intangible qualities such as expressiveness and musicianship
Vanja incorporates classical guitar educational modules, developed by educational books and Vanja's own experience, comprised of various topics in Physiology, Anatomy and elementary laws of Mechanics in order to set a natural, intuitive command of technique. Each module is comprised of various topics to facilitate study progression
Students of all ages, abilities, and levels are welcome. Classical Guitar Education Program prepares students for RCM (Royal Conservatory of Music) and ABRSM (Associated Board of the Royal Schools of Music) examinations
Learning classical guitar/musical instrument improves your self confidence and esteem, concentration, poise, intellectual ability, enhances cognitive skills, memory skills, coordination, motor, fine motor and sensory skills, promotes your social skills, refines your time management and organizational skills, teaches your patience and perserverance, creates a sense of achievement, exposes you to cultural history, promotes happines in your life and those around you
Education
Extensive training / masterclasses with famous maestros in Bosnia and Herzegovina
Classical Guitar College, Europe, Bosnia and Herzegovina, Sarajevo
Accredited by Suzuki Association of the Americas for Comprehensive Classical Guitar All Unit Suzuki
Biography
There has always been a connection between medical doctors and music. Both arts, somehow secretly connected with each other. I have to admit, although I am a Medical Doctor, my first love is stil classical guitar and it will always be.
Vanja began playing a classical guitar at age seven and later engaged in serious study received the highest honours under the direction of two maestros: Kosta Popovic and Mile Praljak.
Later, Vanja graduated Classical Guitar Music School with the highest score. He also performed several concerts in arts studious and on local radio stations.​ Vanja is teaching classical guitar in different segments: physical balance, ease of movement, tone production, note accuracy, rhythmic accuracy, intonation, maintaining steady pulse, playing with appropriate tempo, dynamic variation, appropriate and consistent articulation, creation of motion in melodic line and phrase shaping and consistency with stylistic conventions so that is well deserved to be named classical guitar education​.​
Vanja started teaching classical guitar in 1990 when I was on my 3rd year of Medical Faculty by establishing my first private Classical Guitar School - "Alhambra". "Alhambra" Classical Guitar School was very successful in Bosnia and it brought to the light of the art several classical guitarists.
​In March 2012 Vanja finished work on Classical Guitar Repertoire I. This is carefully chosen, graded repertoire for classical guitar and it has been organized to present pieces from all major styles periods appropriate for that level of technical development.
Recently, Vanja also done my two projects: Classical Guitar Repertoire II and Introduction to Contemporary Classical Guitar Music since the guitar's greatest repertoire is cleary that of our time, it is vital that student be introduced to contemporary styles and techniques early and I was guided with a major idea - to approach student contemporary music characteristics: dissonant harmonies that involve small thematic materials, atonality, wide intervals, marked change in sonority, syncopation, non-tertian disonant chord structures, mixted meter, controling long dynamic sequences, textural control, minimalism, sudden step outside of regular structure, a brief glimpse of minimalism etc
In order to define Classical Guitar Education Program for kids, I attended to "Every Child Can!© (ECC)" course. This is introduction to Dr. Suzuki's philosophy and its application to Suzuki education. The Suzuki Association of the Americas (SAA), Teacher Development Program, April 2012, Ellensburg, WA, USA.​​
November 23, 2013, Suzuki Association of America accepted Vanja for Comprehensive Audition and approved to enroll in Guitar All Units, Nov 23, 2013. Suzuki Association of America reviewed my interpretation of Introduction and Variations on a Theme by Mozart, Op. 9, Fernando Sor​. The criteria and areas that were evaluated by Suzuki Association of America included: physical balance, ease of movement, tone production, note accuracy, rhythmic accuracy, intonation, maintaining steady pulse, playing with appropriate tempo, dynamic variation, appropriate and consistent articulation, creation of motion in melodic line and phrase shaping and consistency with stylistic conventions.
January 2014, collaborated with Natasa Vretenar, a very talented painter, Vanja composed music for her "30 Roosters in 30 Days" by using spanish and bosnian folk elements.
On June, 2014, Imperial Vancouver venue, performed a humanitarian concert to help flood relief in Serbia, Croatia and Bosnia.
On Sept 2014, Vanja performed Solo Guitar Recital Program in Vancouver, DT.
Vanja is also Classical Guitar On-Call Classical Guitar Teacher at two other Music Schools in Vancouver, BC.
February 2015, colaboration with other musicians, repertoire is carefully chosen such as "Histoire du Tango", one of the most famous compositions written for flute and classical guitar by tango composer Ástor Piazzolla. Histoire du Tango attempts to convey the history and evolution of the tango in four movements: Bordello 1900, Café 1930, Nightclub 1960, and Concert d'Aujourd'hui. Piazzolla provided program notes that expand on the individual movements.
April 2015, Vanja started in preparing Classical Guitar Advanced Repertoire at Trinity College London - The international exam board for performing arts in order to pursue Classical Guitar Advanced Solo Music Certificate.