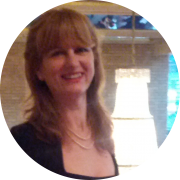 Liliana - Ljiljana
Piano/Piano (Classical)/Theory (Harmony)/Theory (Rudiments)
The first lesson is always a trial lesson.
If for any reason you are not happy we will fully refund any pending charges or help you find a new teacher. Your choice!
Subjects Taught
Piano
Piano (Classical)
Theory (Harmony)
Theory (Rudiments)
Lesson Locations
Teacher's Studio
Student's Home
Levels Taught
Beginner
Intermediate
Advanced
Teaching Statement
My philosophy of teaching is to teach the students, not just the lesson. I appreciate getting to know my student so that I can:
-know the kind of music they like and stretch them to appreciate new things
-encourage them to grow in character as well as talent
-help them understand the the qualities that music develops and requires such as creativity, alertness, diligence etc.
Education
-Holds two music qualifications from Faculty of Music Arts, Belgrade, Serbia, Graduate Piano Teacher Diploma and General Music Pedagogy diploma.
- A registered teacher - member of the BCRMTA
Biography
- I have successfully prepared students for RCM theory and practical examinations.
- I have experience teaching in very young and the quite mature.