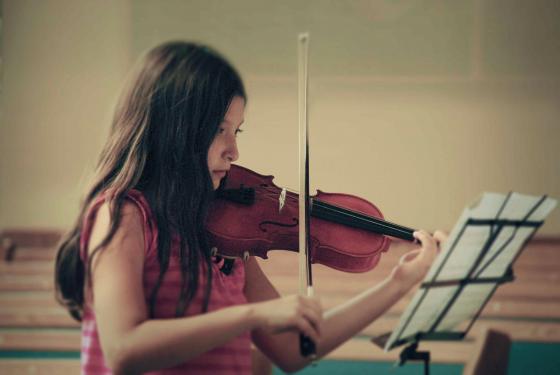 Top Music Teachers Launches Innovative Music Lesson Marketplace
August 28, 2015 (Vancouver)--There's a new solution for would-be musicians searching for inspiring music teachers. Top Music Teachers is announcing the Canada-wide launch of a secure, reliable and easy-to-use online platform connecting top music teachers with students looking for quality and convenient music instruction.
Top Music Teachers gives both students and teachers the power of informed choice. Teachers create extensive online profiles to show off their unique skills, personality and teaching philosophy. Prospective students can browse profiles or search by location, rate, instrument, or language. TMT attracts highly qualified teachers by letting them teach on their own terms, choosing their own rates and the levels and age groups they are willing to teach. Teachers can decide to teach in their own studios, travel to students' homes, or both. Teachers also have the option to undergo an extensive background check and get their credentials verified, giving students additional peace of mind.
The application gives students the ability to view lesson calendars, track past and future payments, contact teachers, receive progress reports and even request lesson reminders through the platform, all from a simple and attractive portal. Similarly, teachers have comprehensive tools for studio management, allowing them to log, postpone and cancel lessons, access teaching schedules and payment history, view student contact information, and correspond with students and TMT administration. Top Music Teachers handles all payments. While traditional music schools take 40-65% of tuition fees to pay for their overhead, with no physical location and a lean administration, Top Music Teachers can pass the savings onto both teachers and students.
Top Music Teachers' founder, renowned pianist and teacher Dr. Alejandro Ochoa, explains his goal: "We're aiming to revolutionize the music lesson industry the way airbnb revolutionized travel. Over decades of experience as musicians and educators, we've seen too many students struggling to find quality instruction, and wonderful music teachers stuck working in unfulfilling environments. It's time for a change. At Top Music Teachers, our dream is to build a vibrant music learning community, and to make effective and inspiring music lessons accessible to everyone."
For more information visit www.topmusicteachers.com, write to info@topmusicteachers.com or call 604-445-1700 / 1-844-300-6030 (toll-free).