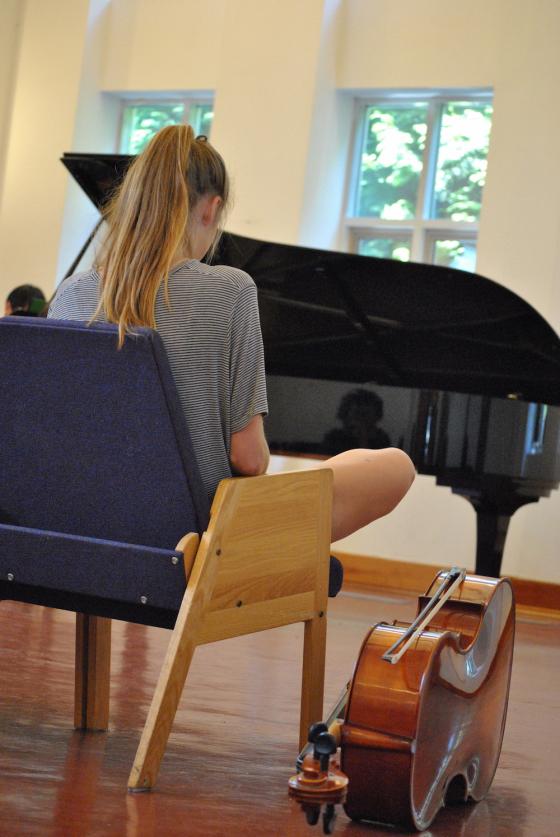 Good news for musicians traveling with their instruments! Air Canada announced today a new set of policies offering special care for carry-on musical instruments, the latest in a series of measures designed to ease its customers' travel experience.
"In addition to our current policy that ensures items which meet our carry-on size requirements can be brought on board and stored in the overhead bins or under the seat in front of you, we now offer a 50% discount off any fare, including the lowest available one, to customers who would like to purchase a seat to accommodate their musical instrument in the same cabin that they are booked in.
And if you're traveling with a musical instrument as carry-on, you will now be invited to board the plane during pre-boarding in advance of general boarding so you'll have a little more time to store your precious possession in an overhead bin close to your seat. If you need help with this, our flight attendants will be happy to assist.
We take every care when transporting all of our customers' belongings. But please remember that, because of their fragile nature, musical instruments should always be properly packaged in a rigid and/or hard shell container . This is especially important in the event that your musical instrument needs to be checked at the gate if it is not possible to accommodate it on board because of passenger loads, aircraft limitations or insufficient storage space."
Read Air Canada's complete policy on travelling with their musical instruments:
http://www.aircanada.com/en/travelinfo/airport/baggage/music_inst.html